Scarzuola Convent and the Town of Tommaso Buzzi – Montegabbione
Scarzuola Convent and the Town of Tommaso Buzzi
Montegiove di Montegabbione
The Convento della Scarzuola e Città Buzziana complex is located in Montegiove, a locality in the municipality of Montegabbione.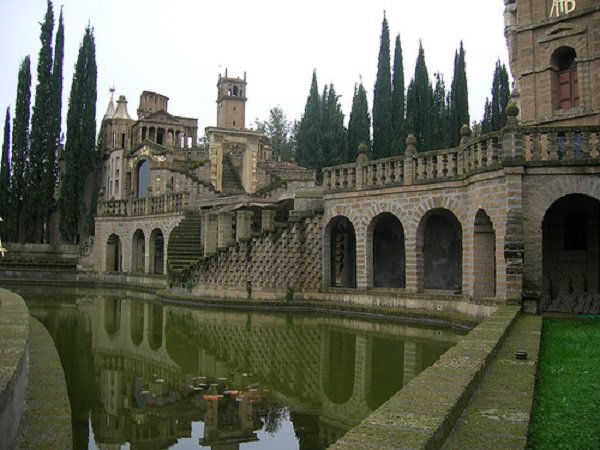 Tradition has it that its name comes from a thatched hut, which St Francis built himself during one of his peregrinations. A church and a Franciscan convent were built, by order of the noble Nerio di Bulgaruccio of the Counts of Montegiove, in this very-same place in 1282. In the apse, of the Santissima Annunziata Church, there is a fresco dating from the first half of the 13th century, depicting St Francis in Mystical Levitation. It is one of the early paintings depicting the Saint, and isn't yet part of the canons of the official iconography.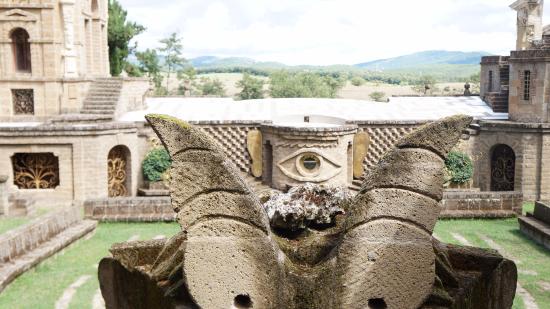 The convent, abandoned by the Franciscan Friars in the 18th century was acquired by one of the most renowned Italian architects of the 20th century, Tommaso Buzzi (1900-1981) from Milan. In twenty years hebbuilt his own "cittadella"—ideal town—centered around seven theaters, which was inspired by thenHumanistic ideals of the harmonic composition of Nature and Culture.

There are constructions of high symbolic value—even in their names: The Babel Tower, The Musical Scalenof the Seven Octave, Jacob's Ladder, etc. etc.—running along the visit pathway. The climax is reached with the representation of the Acropolis, a mountain of Buildings, which are empty inside and often overlapping. An always open huge global work that has never been finished, in which the elements of the past superimpose those of the present and of the future, shows a use-and-abuse of scale, desired disproportions, monsters, labyrinths and geometrical and astronomical paths
Information
Montegiove
05010 – Montegabbione (TR) 
sito web: www.tuttiinterra.com